Professional Career Summary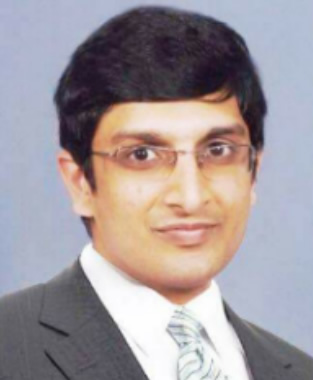 Dr Amit Gupta figures among the foremost ophthalmologists in Haryana & the adjacent north Indian states. His core forte is pediatric ophthalmology; where he has acquired niche expertise in Strabismus aka squint. He has a decorated academic and professional career with over ten years of work experience having won several prestigious awards. Dr Amit is a regular invitee at various national and international forums & academic events in the genre of pediatric ophthalmology and strabismus. He has so far published over 50 research papers in peer-reviewed ophthalmology journals of national & international stature besides being a reviewer of best journals globally. Dr Gupta has full linguistic command in English, Punjabi &Hindi. He has a keen interest in teaching as well and as taught various fellows, ophthalmology residents, undergraduates and optometrists. He is quite actively running the campaigns of childhood eye abnormalities at the community level and also within the medical fraternity.


Academic Qualifications:
MBBS 2004 Government Medical College and Hospital, Chandigarh
MS 2008 (Ophthalmology) from Government Medical College and Hospital, Chandigarh
DNB 2009 Pediatric Ophthalmology
FICO 2009 Fellow International Council of Ophthalmology
FLVPEI 2010 Fellowship from the prestigious L V Prasad Eye Institute, Hyderabad with a super specialisation in Pediatric Ophthalmology and Strabismus

Professional and Clinical experiences:
A specialist in Pediatric Ophthalmology, strabismus (Squint) & with over a decade of core clinical and surgical experience, Dr Amit Gupta has served as Consultant-Pediatric Ophthalmology strabismus & Neuro-Ophthalmology at the L.V. Prasad Eye Institute, Hyderabad and Thind Eye Hospital, Jalandhar Punjab. He has received intensive training in Squint, pediatric cataract, nystagmus, lazy eye syndrome, Neuro-ophthalmic disorders besides other pediatric eye problems at the best-in-class hospitals in eye care. His brilliant surgical skills have garnered him a high success rate with an overwhelming patient satisfaction record. He is adept at performing both simple and complex squint surgeries. As on date, he has performed over 3000 squint procedures, some 500 odd pediatric cataracts besides hundreds of surgical procedures of Ptosis, Nystagmus & probing. Dr Gupta's key surgical competencies further include corneal tear repairs, lid & canalicular repairs and congenital entropion. He is equally competent in various Strabismus (Squint) correction and surgeries that require loosening or tightening specific eye muscles to optimise the alignment of the eyes to the extent possible. He is also proficient in low vision training & Vision Rehabilitation Therapy (VRT), teaching adaptive independent living skills, training adults who are blind or have low vision to perform a wide range of essential daily life activities.

His Sub specialities include :

Community pediatric eye health (Actively involved in School screening and teaching more than 20,000 in a calendar year. Associated with a few NGO's as well exclusively for the free treatment of eye problems among children from economically deprived backgrounds.
Simple and Complex Squints
Extraocular muscle movement disorders
Double vision in adults
Complex squints Squint and eye movement problems
Pediatric cataract
Low vision
Neuro-ophthalmology
Nystagmus
Ptosis
Vision Rehabilitation Therapy (VRT)
Awards:
In recognition of his academic excellence, research work and clinical contributions, Dr Gupta has been awarded throughout his career journey. He won Dr Prem Chandra Gold Medal for best paper at North Zone Ophthalmology Conference 2016. Besides his research paper at FUSION 2012 was adjudged the 'best free Paper'. His video (content) was adjudged 'The best video of at FUSION 2012. He is the winner of the Quiz contest N2OS 2007. He was also felicitated as the First runner up at OPAI conference 2008.

Publications:
Reflecting his academic and professional brilliance, Dr Gupta has authored several book chapters in the realm of pediatric ophthalmology & Strabismus. He has to his credit over 50 publications in indexed peer-reviewed journals including American Journal of Ophthalmology, British Journal of Ophthalmology, and Journal of American Association of Pediatric Ophthalmology and Strabismus and several others. Additionally, he is a regular reviewer with various journals of national and international reckoning in ophthalmology. His stature as a domain researcher in child eye care, eloquent speaker and a top subject expert features him as a regular invitee at prestigious events, conferences, presentations with the country and overseas as well.
Consultations @

:
Kapil Eye hospital, 240 Vivek Vihar – Near Police lines Ambala city.
Phone

:
9896259777, 9996739333, 9812034351
Email :
amitg.dr@gmail.com